The value of life members
Life members have an internal value to the Association.  Life membership is one way of keeping valuable members who have much to contribute connected with AABHL, especially those who may have reached retirement.  Life members can be invited to deliver keynote speeches, to present awards at conferences or to mentor prize winning students.
Professor Loane Skene
Professor Loane Skene (UMelb), LLM (Mon), LLB (Hons) (UMelb)*
Professor Loane Skene graduated from Melbourne Law School in 1969 and took out the Anna Brennan Memorial Prize for the best female honours student. She started her legal career at Whiting and Byrne and later worked in the UK and Nova Scotia. After returning to Australia, she held a position with the Victorian Law Reform Commission for 10 years; during this time she was seconded to the Office of Parliamentary Counsel and authored You, Your Doctor and the Law (1990: Oxford University Press)
She then began her journey at Melbourne Law School, and over more than 15 years, has acted as Vice-President and then President of the Melbourne University Academic Board and Chair of Undergraduate Studies. She has had an indelible impact on the emergence of medical/legal ethics. Her textbook Law and Medical Practice is widely used and cited, and her career has embraced many areas – informed consent, reproductive regulation, abortion law, end-of-life, professional regulation – shaping current and future thinking in these fields.
Professor Skene has contributed greatly to the public debate engaging the public at the hard end of bioethics and law. Highlights include:
Baby M coronial inquest, Australia's first consideration of neonatal death management;

speaking out for justice against Senator McGauran's behaviour in the Victorian late term abortion saga;

Deputy Chair of the Lockhart Committee on Human Cloning and Embryo Research in 2005, later serving on the Heerey Committee in 2011
In 2003, Professor Skene was awarded a Centenary Medal for ''Service to Australian Society through the Exploration of Legal and Ethical Issues of Health Care', and in 2007, she was named amongst the Australian Financial Review's most powerful cultural figures in Australia.
Her enormous academic achievements are outmatched by a generosity of spirit and collegiality. Professor Skene has helped innumerable students, postgrads and young academics go further and deeper into their studies, always supporting them and encouraging them. She always makes time and her approach is marked by an openness and love for inquiry that is infectious and fun. She knows that the great joy in life is asking questions. AABHL is proud to name Professor Skene as the inaugural 2013 Life Member. 
*Sections of the above are taken from Cameron Stewart's 'epideictic oratory' at the Conference Dinner, at the 2013 AABHL Conference in Sydney on the occasion of awarding Life Membership to Loane Skene.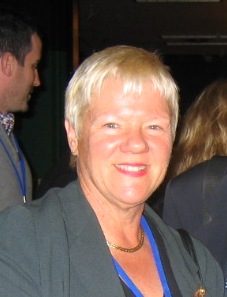 Professor Colin Thomson AO
In the early seventies, with bachelor degrees in Arts and Law and a Masters degree in law from Sydney University, Colin left private practice in Sydney to take up an academic appointment at ANU. There, in teaching jurisprudence, he used medical law as a context in which judicial resolutions were often open to ethical criticism, leading to an interest in bioethics. Following a six month visiting fellowship at the Hastings Center in New York, Colin introduced Law and Medicine at ANU in 1983, following Brian Bromberger's lead at UNSW.
Interest in ethics led to Colin becoming a member of institutional ethics committees at ANU and the Australian Institute of Health (later the AIHW) in the 1980's, as well as ACT Health, and, in 1988, the Medical Research Ethics Committee of the NHMRC.
In 1994-5, though now at University of Wollongong, he attended the inaugural meetings of the Australian Institute of Health, Law and Ethics (AIHLE) and was a member of its board as well as a committee member of the Australian Bioethics Association (ABA). In 1997, Colin worked full time as CEO of AIHLE to direct work on public health law supported by a Commonwealth Department of Health grant.
In 1998, Colin was appointed to the Australian Health Ethics Committee of the NHMRC, while continuing on the board of AIHLE and as Deputy President of the ABA. In 2002, he was appointed full-time Consultant in Health Ethics to the NHMRC for a four year term, during which he was elected Chair of ANZIHLE (2005-2008). In 2006, he was appointed chair of the Australian Health Ethics Committee.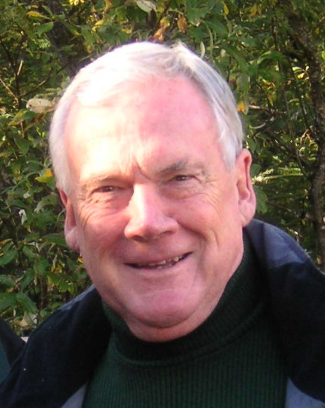 Drawing on his work in the development of the NHMRC National Statements on Ethical Conduct in Human Research, (1999 and 2007) and membership and chairpersonship of human research ethics committees at ANU, UoW, CSIRO and Department of Health (Clth), Colin has conducted extensive training of research ethics committees for the NHMRC, Health Departments in NSW, Queensland and Victoria, universities and public sector agencies. In 2011-12, he conducted certification for the NHMRC Harmonisation of Multiple Ethics Review scheme and three years later, re-certification.
Through these years, Colin's publication record included peer reviewed journal articles and book chapters on health law and ethics issues, commissioned consultancy reports on ethics and social research, law and cervical screening registers and research with children in care, regular columns on medical law for the Medical Journal of Australia and on health ethics for The Australian Hospital and Healthcare Bulletin. He is a co-author of Good Medical Practice: Professionalism, Ethics and Law (3rrd Edn 2010) and 4th Edn 2016).
Colin currently has a fractional appointment as Professor at the University of Wollongong where he is the Academic Leader for Health Law and Ethics in Graduate Medicine, Faculty of Science, Medicine and Health.
In 2018, Colin was awarded an Order of Australia (AO) in recognition of his significant service to medical research, particularly to research ethics, to education, and to professional organisations.
Professor Malcolm Parker
Malcolm Parker was a founding member of the Australian Bioethics Association in 1991, which subsequently became the Australasian Bioethics Association (ABA). He later collaborated in the amalgamation of the ABA and the Australian and New Zealand Institute of Health Law & Ethics (ANZIHLE), to form the Australasian Association of Bioethics & Health Law (AABHL) in 2010. Mal became the founding president of AABHL.
Mal's background includes formal qualifications in medicine, (he was in general medical practice for over thirty years), philosophy and health law, and he has been a leader in developing, integrating and embedding ethics, law and professional practice in medical education in Australia from the early 1990s. He established the first Discipline of Medical Ethics and Law in Australian Medical Schools.
Mal has also contributed to postgraduate medical education and medical regulation in Queensland, mentoring numerous students and junior doctors over many years. He has published nationally and internationally in philosophy of medicine, bioethics, medical ethics, health law, and medical education.
Since retirement in 2016, Mal is Emeritus Professor of Medical Ethics at The University of Queensland.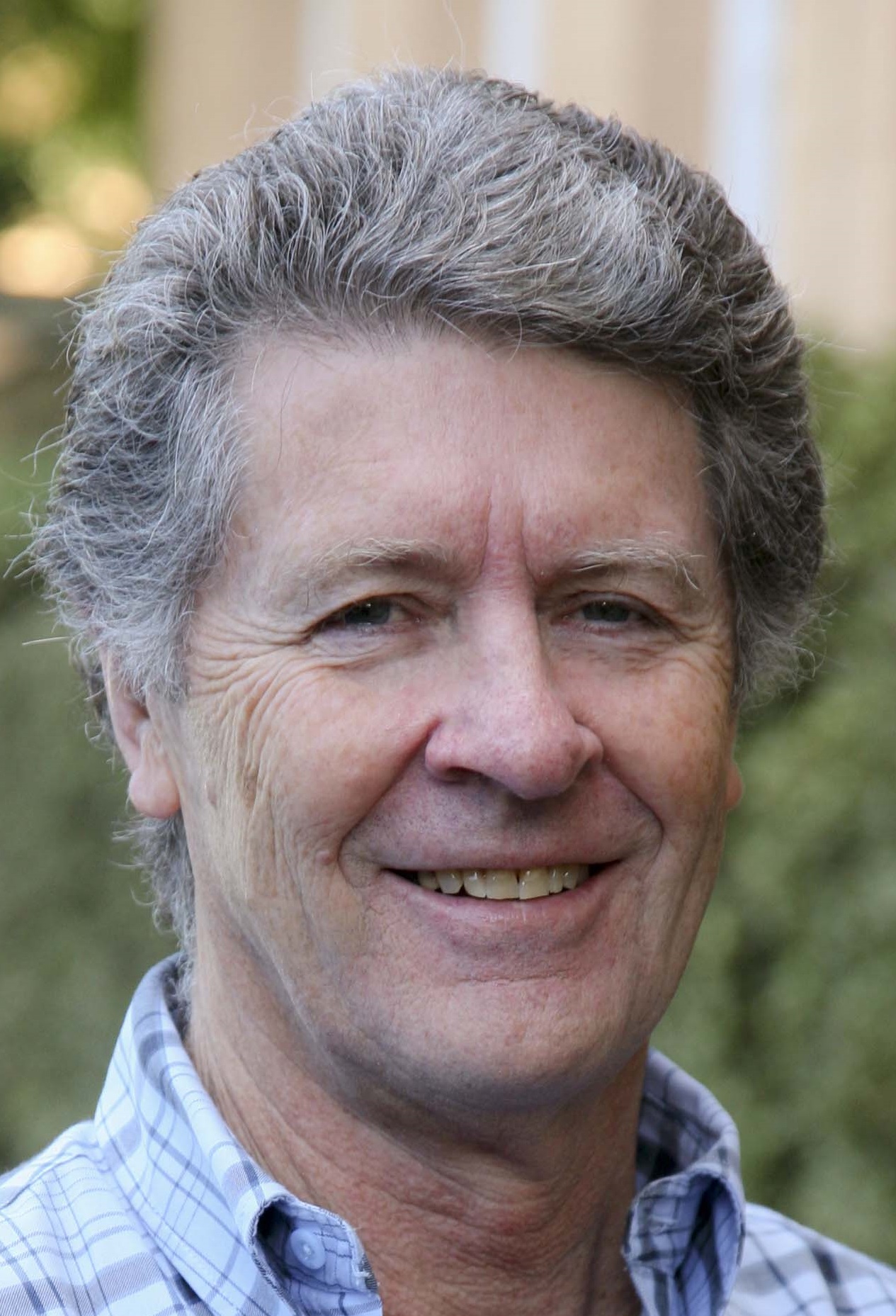 Professor Grant Gillett
Grant Gillett was born June 1950 in Auckland New Zealand and is married with four children.
A qualified neurosurgeon and eminent philosopher in the field of medical ethics, Grant Gillett began his medical training in the 1970s in Auckland University, graduating with a Master of Science in Psychology, a Bachelor of Medicine, and Bachelor of Surgery. He also holds a Doctor of Philosophy from Oxford University (UK), awarded in 1985. Grant commenced his medical career as a Resident in Auckland Hospital between 1974 and 1982, and completed his FRACS (Neurosurgery) in 1982 moving to Oxford, England to take up a Fellow in Neurosurgery at Radcliffe Infirmary. In 1988, he returned to New Zealand as Senior Lecturer and Neurosurgeon at Dunedin Hospital, before moving to Otago University in 1995 as Professor of Medical Ethics and a practicing Neurosurgeon until 2006.
He is now a Professor of Medical Ethics at the Bioethics Centre of the University of Otago Medical School, and a Fellow of the Royal Society, the Royal Australasian College of Psychiatrists, and the Hastings Center. An innovative and insightful author, Grant combines his training in psychology, neuroscience and philosophy, with more than 250 articles spanning philosophy, bioethics, neuroscience, and neuroethics. In bioethics, he has published on end-of life-care, complementary and alternative medicine, autonomy, and the patient's journey. His interest in neuroethics arose from research in the philosophy of psychiatry, focusing on the nature of mental disorder, psychopathy, and dissociative disorders.  He has written on brain birth, brain death, persistent vegetative state (PVS), minimally conscious states, and issues of free will, identity, and responsibility. He examines these topics through multiple lenses, including poststructuralism, analytic philosophy, and postcolonialism, with a keen eye on the patient's voice, subjectivity, and the morality of modern medical practice.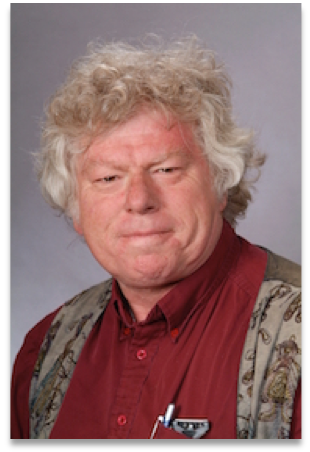 In addition, Grant is the author of From Aristotle to cognitive neuroscience (Palgrave McMillan), Subjectivity and being somebody: neuroethics and human identity (Imprint Academic), Bioethics in the clinic (Johns Hopkins University Press), The mind and its discontents (Oxford University Press), Reasonable care (Bristol Press), Representation, meaning and thought (Oxford University Press) and co-author of The discursive mind (Sage). Reviewer comments note that:
Gillett is not afraid to be more personal, and to display more passion, than most recent academic philosophers would allow themselves (Eric Matthews, Analysis).
His lucid analysis strikes at the core normative issues of modern medical practice and paves the way for genuinely useful discussions among philosophers, physicians, and others interested in the future of medicine … . Not only innovative but insightful (Choice)
Grant Gillett gives eloquent voice to a fresh bioethical sensibility nourished by keen conceptual sophistication, intimate acquaintance with clinical realities, a broadly naturalistic understanding of moral value, and a deft use of narrative as a tool for coming to know the world. (James Nelson, Michigan State University).
Grant has been a member of AABHL since AABHL was launched. In September 2018, during the Annual General Meeting held at the Townsville conference, it was unanimously agreed to offer Life Membership to Professor Grant Gillett in recognition of his past, present, and ongoing commitment and contribution to the field.