The public health ethics, law and policy stream of AABHL aims to encourage discussion of ethical, legal and policy issues relating to all aspects of public health. This has been a growing area of academic interest, especially over the last ten years.
Relevant topics include ethical, legal and policy issues relating to: infectious disease, chronic disease, 'lifestyle choices,' environmental impacts on health, pollution, socio-economic determinants, health systems, indigenous health, migration, climate change, prevention and population approaches to health and diagnosis, health and welfare etc. We are particularly keen to involve early career researchers in this stream and ensure that the developing activities in public health ethics, law and policy within the region are strengthened in the future.
Current stream leaders invite you to contact them via email to help shape the future directions of this stream: [email protected]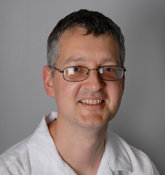 Angus Dawson
---
Angus has been Professor of Bioethics and Director of Sydney Health Ethics at the University of Sydney since 2015. He was previously in the UK at the University of Birmingham and Keele University, but also spent two years at the University of Toronto (2007-2009). His main research interests are in public and global health, research ethics and methodological issues in bioethics. He spends more and more time working on trying to implement ethics within health policy, through the development of frameworks and guidance documents. On the rare occasions he is not in meetings or drowning in email he is walking, taking photos or fighting with the world on twitter.