Research Fellow Position – University of Technology Sydney
The University of Technology Sydney is seeking applications for a Research Fellow (2-years full-time) situated in the Faculty of Law for the following project: Designing the future of ageing: an evidence based 3D model of integrated aged care.
Further information about the position is included in the below URL.
https://ethicaljobs.com.au/members/uts/research-fellow-1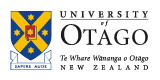 Pūkenga/Lecturer in Bioethics and Philosophy, University of Otago
The Philosophy Programme/Te Tari Whakaaroaro <https://www.otago.ac.nz/philosophy> and Centre for Bioethics/ Te Pokapū Matatika Koiora <https://www.otago.ac.nz/bioethics> invite applications for a full-time permanent (confirmation path) Lecturer/Pūkenga. This position is shared equally between Philosophy Programme /Te Tari Whakaaroaro and Bioethics Centre/Te Pokapū Matatika Koiora. The appointment will be made under the Māori Strategic Framework <https://www.otago.ac.nz/maori/otago667421.pdf>  at the University of Otago, and specifically the goal: Pursue wherever possible the appointment of Māori academic staff or appointments in subject areas that relate to te ao Māori and mātauranga Māori.
The Role/Te mahi
We are seeking a Lecturer/Pūkenga to undertake research and teach in Bioethics and Philosophy. The Areas of Specialisation or Areas of Competence for this position include ethics and applied philosophy, especially as these relate to Māori concepts, values, ideas and practices. We warmly welcome candidates with a range of interests and expertise in philosophy and ethics, broadly construed.
The successful candidate will teach into some of our core papers and will eventually develop and teach new papers that expand our curriculum in new ways. Te Reo Māori and an understanding of tikanga Māori is desirable.
The successful candidate will also be an emerging or active researcher. The candidate would be seeking to develop or extend their own research interests, to contribute to existing teaching, assessment, and supervision, and to develop their own teaching focus within our undergraduate and postgraduate programmes.
Skills and Experience/Kā pūkeka me kā wheako Candidates for this position will have or be near completion of a PhD,  and have relevant academic background in Bioethics or Philosophy. They will also have:
•    Interest, and preferably experience, in research and teaching from a kaupapa Māori and mātauranga Māori perspective.
•    Ability to teach into core courses in philosophy and bioethics and, in future, to contribute to curricular development.
•    A commitment to developing an active research profile
•    A commitment to being a productive collaborator with a track record of working collegially.
•    A commitment to upholding values, tikanga, kawa and traditions as guided by Ngāi Tahu, who are mana whenua in the region.
Further details/ Pūroko
This is a unique opportunity for an energetic, creative and committed scholar to make a significant contribution within their chosen discipline while being well supported by a collegial and dynamic School and University.
For more information, and to apply:
Pūkenga/Lecturer in Bioethics and Philosophy https://otago.taleo.net/careersection/2/jobdetail.ftl?job=2202129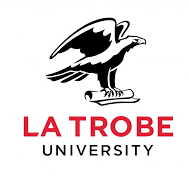 Lecturer Position – Ongoing – La Trobe University – Department of Public Health
La Trobe University's Department of Public Health is currently advertising a Lecturer position in public health law and ethics.
The information about the position is available at: https://careers.pageuppeople.com/533/caw/en/job/565509/lecturer-public-health-law-and-ethics
The closing date is 11:55pm on 12 February 2023.


Post-Doctoral Fellowship Opportunity – QUT
QUT's Australian Centre for Health Law Research is seeking to appoint a new Postdoctoral Research Fellow (either Level A or B) for a 3-year appointment.
The successful applicant would focus on voluntary assisted dying and end of life decision-making across a range of projects including the ARC Future Fellowship "Optimal Regulation of Voluntary Assisted Dying".
The position is a part-time one for up to 0.8FTE over the 3 years but a lower fractional appointment and job sharing would be considered. The position is based in the Law School, but applicants may have completed a degree other than in law such as in health, bioethics or other relevant discipline.
The PDF of the position description is available here: https://bit.ly/3X6fsvn; and the webpage for the position is here: https://bit.ly/3Gj8wEs. For more information, please contact Ben White ([email protected]) and Lindy Willmott ([email protected]).