Students (higher degree research, undergraduate) and early career researchers (ECR) are integral members of the Australasian Association of Bioethics and Health Law (AABHL) as well as the teaching and research communities. This group faces distinct challenges as they develop their skills, identities and trajectories as independent researchers. Many of these challenges relate to the interdisciplinary nature of bioethics and health law (BHL) scholarship. Many students conducting research in BHL can be enrolled through university programs in another discipline (e.g. philosophy, sociology, law, medicine). Disciplinary underpinnings will influence which of the variety of conceptual and empirical approaches associated with BHL might be used. However, students enrolled in dedicated BHL departments and programs might find it difficult to work in an area that does not have a specific disciplinary focus. Ultimately, how students and ECRs (S/ECRs) present and position their research as a part of the BHL landscape will affect their career trajectories.
The S/ECR Stream of AABHL is a dedicated space in which to grapple with challenges S/ECRs face as they navigate the diverse landscape of BHL. The central aim of the S/ECR Stream is to foster a community that addresses contemporary issues in BHL training, teaching and research. Through the diverse but united community fostered by the Stream, S/ECRs working in BHL will have access to support and guidance that will help nurture agility in the interdisciplinary BHL academic environment.
The S/ECR Stream is led by Dr Cynthia Forlini from Deakin University.
If you would like to sign up to our S/ECR Stream mailing list please email: [email protected] with the subject 'AABHL S/ECR Stream mailing list'.
Questions, comments, and suggestions related to the S/ECR Stream are very welcome. Please contact [email protected]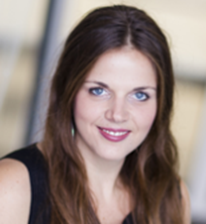 Cynthia Forlini
---
Cynthia Forlini is a Lecturer in Health Ethics and Professionalism in the School of Medicine at Deakin University. She has over a decade of experience as a researcher including training in bioethics and neuroethics from the Université de Montréal and McGill University, as well as research fellow positions at The University of Queensland and The University of Sydney. Her research explores the boundaries between treating and enhancing the brain and mind.
Stream Events
During 2021, the S/ECR Stream will be hosting a seminar series entitled 'Beyond 2020'. Each seminar will examine a different facet of S/ECR life given the changing demands and expectations for teaching, research, and academic careers.
Upcoming
Navigating academia in Australasia for students/early career academics
20 April 2021
1-2pm AEST
The S/ECR Stream is dedicating the first event in our "Beyond 2020" Seminar Series to discussing how students and ECAs are orienting their projects, plans, and careers this year and beyond. Our panellists have all achieved significant milestones during 2020 and will be sharing their experiences and insights. The conversation will be facilitated by the S/ECR Stream Lead, Dr Cynthia Forlini (Deakin University), and features:
Dr Bryan Mukandi (The University of Queensland) is an ARC DECRA Research Fellow (2021-2024) in the School of Languages and Cultures.
Dr Jessica Young (Victoria University of Wellington) is a Postdoctoral Research Fellow in the School of Health.
Ms Ruthie Jeanneret (Queensland University of Technology) is a current PhD student at the Australian Centre for Health Law Research.
Register here.